Anambra State Ministry of Transport, in collaboration with Tricycle Owners Association of Nigeria, Anambra State, has commenced training of Keke riders in the state.
The training, with the theme, "Riding To Stay Alive", will be done at strategic locations in the three senatorial zones of the state aimed at improving safety for road users, especially as the yuletide approaches. The training was held at Cana house, Awka,
In his remark, the Commissioner for Transport, Mr. Afam Mbanefo, said that the training became necessary to enable riders learn and abide by road signs, which according to him, will go a long way in reducing road crashes.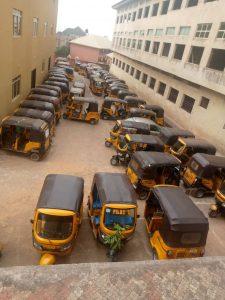 While appreciating Anambra State Government's efforts in ensuring safety on state roads and making sure businesses thrive for Keke riders, Mr. Mbanefo urged them to join forces in weeding out bad eggs among them, announcing that a Command Control Centre has been set up to monitor activities on roads, even as he released 09065820149 for complaints using text and WhatsApp messages.
On his part, the state Sector Commander of the Federal Road Safety Corps, Mr. Andrew Kumapayi, said his personnel will improve on their performances, even as he announced the commencement of enlightenment campaign across the state to ensure safety of road users during festive periods.
Resource persons at the event, including a legal practitioner, Mr.
Chukwuma Amazu, ARTMA official, Mr. Chidi Umezinwa, FRSC official, Abel Onyejelem, as well as a VIO official, Mr. Chukwueloka Obidoa, reminded participants of the importance of Anambra State Traffic Law, and implications of flouting same.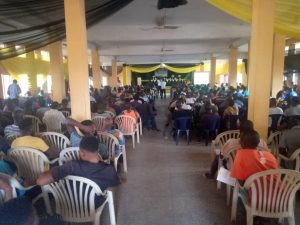 A participant and Chairman of Keke riders in Awka South Local Government Area, Mr. Collins Ozojiofor, promised to put to use and educate members on all they were taught at the event to assist government in saving lives on the roads.
The event featured issuance of certificate of participation, after which class "A" drivers license will be equally issued to them.