Minister of State for Health, Dr. Olorunnimbe Mamora, says it is natural for one to attain old age especially if one caters for the aged.
The Minister was speaking when he played host to a delegation of Coalition of Societies for the Rights of Older Persons in Nigeria, COSROPIN, in his office.
Ekwi Ajide of our Abuja Bureau, reports that the delegation led by Senator Eze Ajoku of the Graceful Ageing Fellowship, GRAF, came to partner the Government on issues of older persons and to obtain firsthand information on the activities of the Ministry on promises made to older persons which included establishment of six regional Geriatric Hospitals as well as the training of Doctors and Nurses in that area.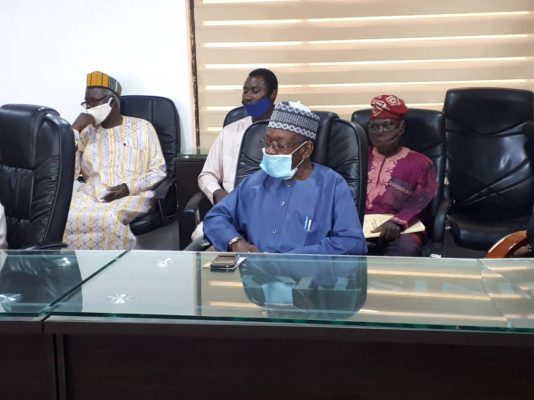 Addressing the delegation, Dr. Mamora acceded to some of the requests made by the visitors saying that since all will grow old, whatever one puts in place to support older persons, will be like helping ones self.
The COSROPIN delegation also sought to know if the National Non-Contributory Health Insurance for the over-seventy years old which started with the Police will be extended to other Civil and Non-Civil Servants of over-seventy years old.
The group further enquired if the Ministry of Health has completed the review of its operational manuals of the Basic Health Care Provision Fund, BHCPF, just as it requested an update on the promised revitalization of over ten thousand Primary Health Care Centres, PHCs, across the country.
It also wanted an extension of palliatives in form of free or reduced prices of drugs or other actions given the current rampaging COVID-19 pandemic.
The delegation desires to have this made available in Federal Government hospitals.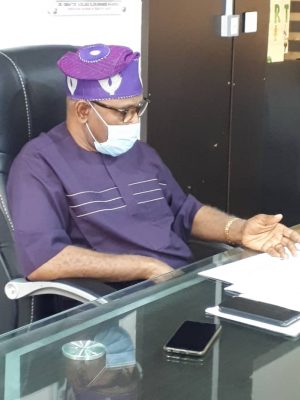 A particularly touching issue of a dead but not buried ninety seven year old Mrs. Ikwo Umoh of Akwa Ibom State, whose body is still in a mortuary, was highlighted as one of the deprivations suffered by older persons which the visitors wanted the Minister to intervene in and he promised to do so by engaging representatives of the community in the National Assembly and the Governor of the state.
The Older Persons Rights and Privileges Bill, 2019 which is reported to have passed second reading in the Senate, the visitors implored the Minister to ensure that it is passed into Law.