A three-day, three cities in Anambra State inspiration train of JIGSIMURZDEX International Limited has ended in the ancient city of Onitsha, with more people, especially youths, inspired to embrace Jigsimur Aloe FEROX herbal drink.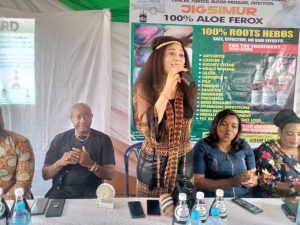 To address health challenges of the people, and inspire youths into self employment and entrepreneurship, the Lilian Osuofia-led JIGSIMURZDEX International Limited train arrived her home state, Anambra, announcing Jigsimur herbal product, which also empowers people financially as dealers and distributors.
At Umunze, Orumba South, and Oraeri, Aguata Local Government Areas, where the Jigsimur herbal product had been launched, Mrs. Lilian Osuofia had, while sharing her experiences over the past fifteen years as a serial entrepreneur, made references to the cause of the EndSARS protests as being financial frustrations on the part of the youth, alongside other societal and economic drawbacks, which Nigeria and indeed the world have been facing.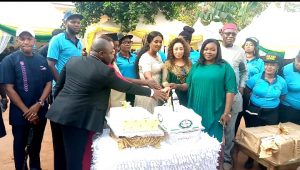 Addressing the audience at All Saints Cathedral Church Onitsha, Mrs.
Osuofia said testimonies of, and efficacy of Jigsimur herbal product motivated her to join multi-level marketing of the product, which has also improved her living condition.
Other speakers at the event, including Bishop Don Ifekpe from Canada, Messrs Chikodili Atuanya and Chika Okonkwo, talked about the efficacy of Jigsimur herbal product, as well as financial growth they had experienced marketing the product.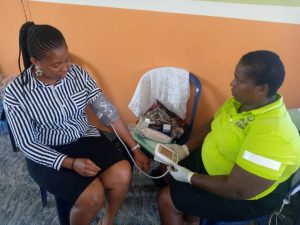 This is in addition to testimonies of the curative effects of the product, cash and other rewards from other beneficiaries like Mrs. Oluchukwu Uchenna, Mrs. Ifeoma Agugo, Mr. Isaac Anozie, Madam Uloma Ogu, as well as two joint hosts, Mrs. Angela Obiajulu and Mrs. Uju Nnubia, who endorsed the safety of the drink.
The event featured free medical checks for attendees at the various places visited, presentation of starter packs worth fifty thousand naira to each even of the seven members of the audience picked by the CEO.