Christians have been urged to rejoice in the death of a saint as they have been welcomed to eternal life in Christ.
This was the theme of a sermon during a funeral service held in honour of late Mrs Constance Onyema whose remains were committed to earth at her hometown Adagbe Orofia village, Abagana in Njikoka Local Government Area.
Family members , relatives, friends and well-wishers from far and near converged to pay their last respect to a woman whose good deeds was said to have touched many lives.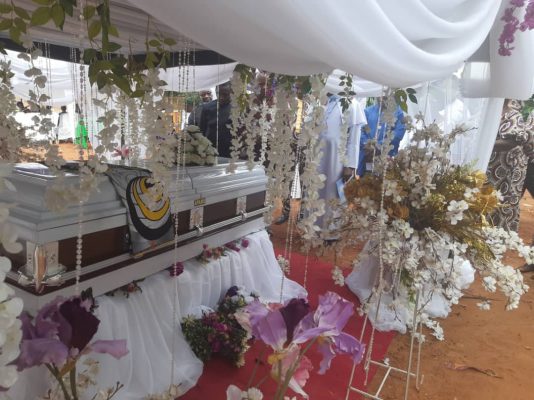 In his sermon, the Bishop of Niger West of the Anglican Communion, Right Reverend John Ekwe described the Late Constance as a woman of faith who was resilient, prayerful, and kind hearted especially to widows.
Right Reverend Ekwe advised Christians to be mindful of the actions they take on earth and be prepared at all times as no one knows when death will come.
In their separate remarks, the first son and first daughter of the deceased Mr Emmanuel Onyema and Mrs Mabel Nwandu said their mother was cheerful, kind hearted and a prayerful Christian who impacted a lot in their lives and prayed for grace to uphold her legacy.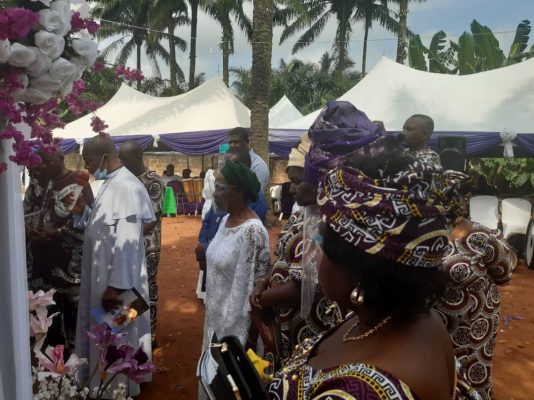 Also, Engineer Ebele Arubalueze the granddaughter of the deceased, eulogized the late Mrs Onyema and appreciated those who came to commiserate with her family.
Late Mrs Constance died at the age of ninety four.
Condolences by friends and well-wishers, prayer for the family and Interment featured at the event.