It was a gathering of personalities from different social strata at
the burial ceremony of the late Mrs Margaret Chinelo Anagbogu in Awka.
The ninety two year old late Mrs. Margaret Anagbogu was a nurse
trained in England and rose to the pinnacle of her career in the old
Anambra state, when she became the Chief Nursing Officer, even as her
profession was of immense benefit during the Civil War, when she
attended to the sick and injured.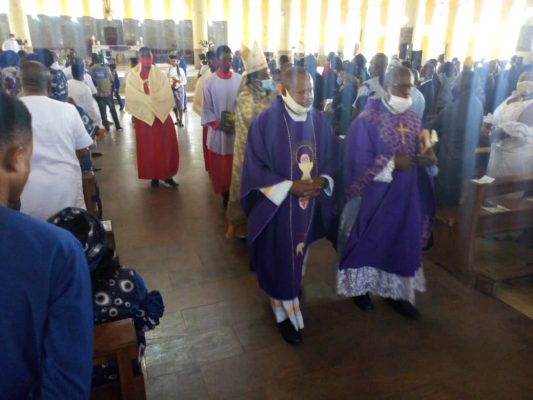 The eldest son of the deceased, Mr. Chukwuemeka Anagbogu said his
mother was a hard working and a resourceful woman.
Earlier at a funeral Mass, at Saint Patrick's Cathedral, Awka, the
Bishop of Awka Catholic Diocese, Most Reverend Paulinus Ezeokafor
explained that in death, material possessions are not counted but
rather the good deeds of the departed.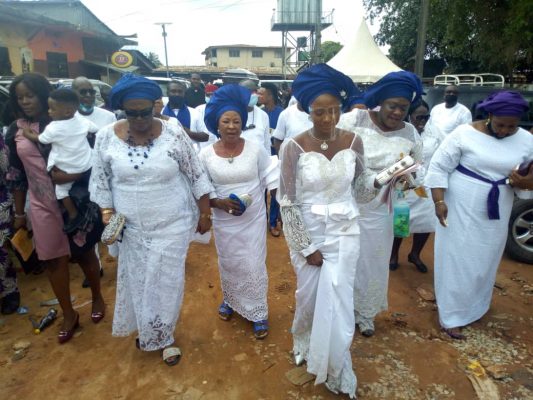 A sister of the deceased and the Chief Judge of Enugu State, Justice
Ngozi Emehelu and Senator Victor Ndoma-Egba who is an All Progressives
Congress Party Chieftain, described the late Madam Anagbogu as a
mother to all, who personally tasked herself for the betterment of
others.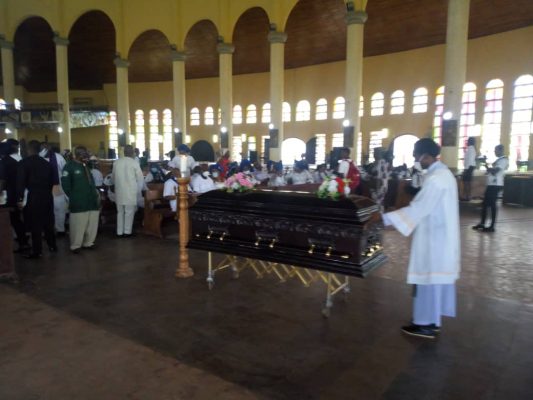 In their remarks her daughter, who is a Magistrate at the Anambra
State Judiciary, Mrs. Ijeamaka Anagbogu and another family member,
Mrs. Chineneye Ogbu, a Commissioner at the Enugu State Independent
Electoral Commission, described the deceased as a woman of substance
who lived a positive life.
Other relations who spoke during the burial ceremony, including Mr. Ben Obuekwe, Mr. Emeka Emehelu and Miss Isabella Ifeatu eulogized her personality, which they said is worthy of emulation.