The remains of Late Ogbueshi Pa Robinson Chukwujekwu Oranwah has been committed to mother earth in his family compound Mmakwum Village Obosi, Idemili North council area.
Aged eighty- five, late Pa Oranwah, until his death was a committed
Christian who toed the path of righteousness, retired principal, a lay
reader and stakeholder in the community.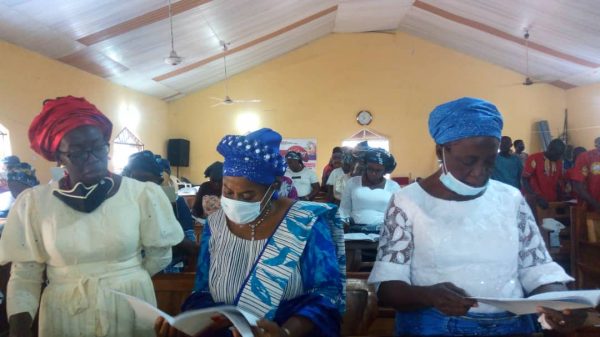 He was survived by many relatives and children among whom is Miss
Chidimma Oranwah of the Programmes Department of the Anambra
Broadcasting Service Awka.
Sympathizers, friends and members of Men's Christian Fellowship, MCF,
converged on the family compound to pay last respect to Pa Oranwah.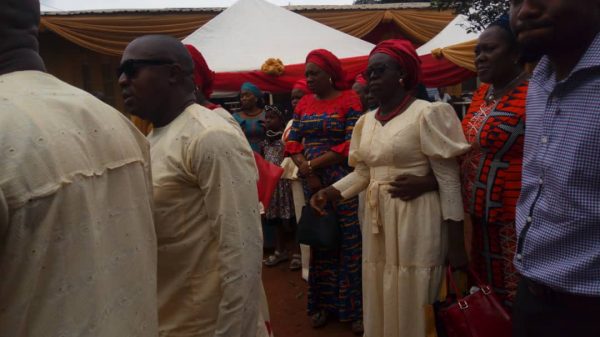 In a homily at Saint Barnabas Anglican church Obosi, the Vicar in
charge, Reverend Henry Nwachukwu, urged Christians to wear garment of
righteousness, reconcile with God as they navigate on their earthly
sojourn.
He reminded Christians to always be conscious of eternity.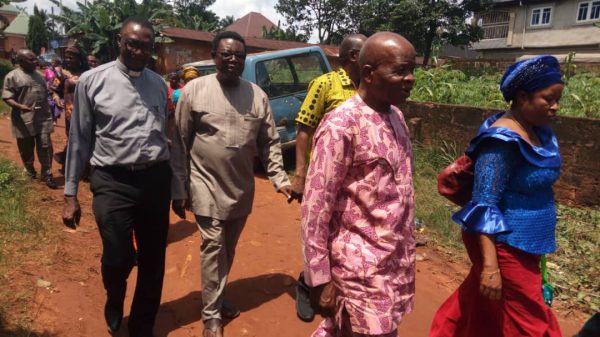 In separate interviews, the first son, Mr. Chiedozie Oranwa and
first daughter Mrs. Chinelo Onyeka, described their late father as a
hero, pacesetter and disciplinarian who inculcated Godly principles
and impacted on humanity.
While his last daughter, Miss Chidinma said her late father was a
noble perfectionist whose remarkable and distinctive legacies could
not be easily wished away.
For a member of the Men's Christian Fellowship and retired Director,
Ministry of Sports, Mr. Chidiogo Mbanefo, described Ogbueshi Oranwa as
a mentor and organizer whose contributions and peaceful disposition in
the community was well recognized.
ABS family led by the Managing Director, and CEO Nze Uche Nworah
alongside the Director News and Current Affairs Department, Mr. Gab
Okpalaeze, identified with the bereaved family.
Nze Nworah noted that the establishment values their daughter as one
of their esteemed staff.
The MD urged the family to be consoled that their father lived a
purposeful life and prayed for God's blessings and grace as well as
the eternal repose of Pa Oranwah.
Various groups, In-laws, members of Scripture Union Obosi- Sub zone,
took turn to pay glowing tributes and condolences to the family.
Staff reporter Odinaka Nwolisa, reports that Special rendition by the
choir and gospel music featured at the burial.