The Scout Association of Nigeria, Anambra Central Senatorial zone has organised a one day Seminar for its members in Umuoji.
The Seminar which was aimed at inculcating and Sensitizing the Youths and Adult members of their core values was held at Holy Family Church Hall Umuoji Idemili North Local Government Area.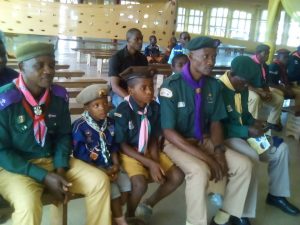 The event attracted one of their members in the police force, ASP Obinna Orji, the DCO 2 Umuawulu Police Division.
Addressing the participants including leaders of various districts and members of the zones, the State Scout Commissioner, Scout Association of Nigeria, Honorable Levi Ezeudeogu who enumerated the core values of Scout to include respect for others, integrity, caring for the world they live in, belief and cooperation with others urged the youths to shun cultism, drug abuse, bad company and say no to kidnapping.
Commissioner Ezeudeogu in his key paper presentation entitled "Loyalty" urged the Scout Commissioners and their subordinates to embrace Loyalty for the progress of the Association while calling on the youth members to be good ambassadors of the association and remain loyal to their superiors.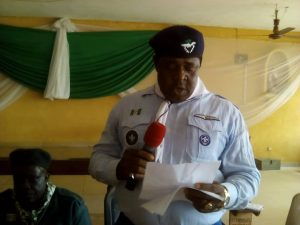 In his speech, the Assistant State Scout Commissioner Administration, Chief Godwin Mkpume advised the participants to always be conscious of their environment as well as stay out of trouble especially at this Yuletide and always.
Speaking to the ABS in separate interviews, the Assistant State Scout Commissioner, Anambra Central District Mr. Chijioke Egwuatu and Ugwuagba district commissioner Miss Chinasa Abali noted that the Association based their activities on Scout Law and Promise which is to serve God and Humanity and called on the youths to imbibe the principle of Scouting, love their neighbours and be their brother's keepers for a better society.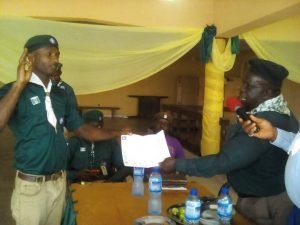 The State Scout Youth Leader, Mr. Augustine Nwosu commended Governor Willie Obiano for supporting the Association since he assumed office and stressed the need for the association to conclude their campaign against social vices in schools which was cut short due to COVID 19 Pandemic while little master Chinasa Obiekezie promised to put to use what he had learnt during the seminar.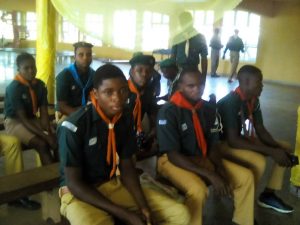 Highpoint was recognition of Mr. Ikechukwu Chukwuka as the State Headquarters Commissioner for social welfare.